IAU World Cup Final - Field Division
We know the winners of the World Cup Finals Field Crossbow 2023:
Women - Valentina Mrnjavčić Pereglin (CRO)
Men - Martin Oborovečki (CRO)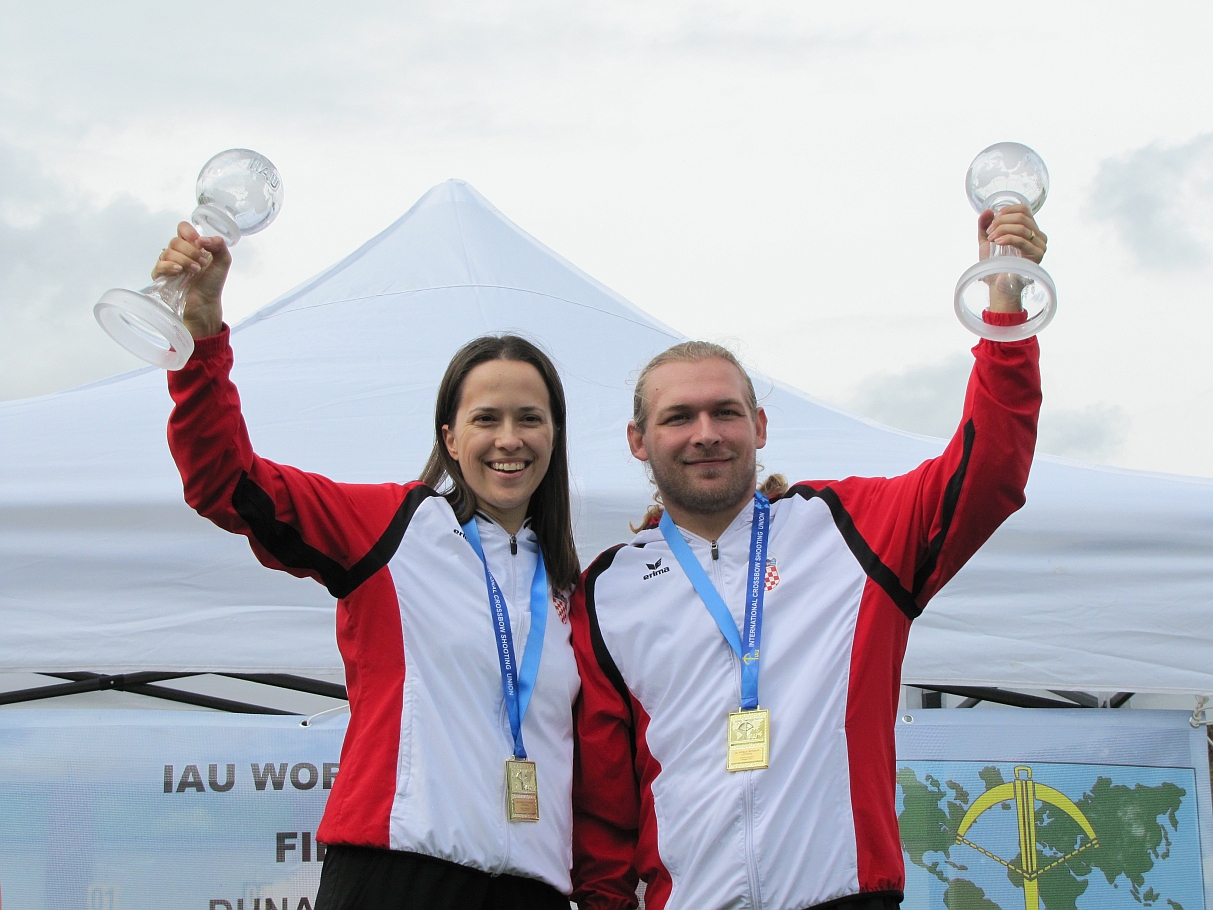 Following the first day of qualifications, quarterfinals and semi-finals, the second competition day brought the decisions about the medals in the categories of women and men. Representatives of three countries - Croatia, Hungary and France - made it to the bronze and gold medal matches.
In the women's category, both pairings went straightforward to the decision. For bronze, Judit Törökné Zsótér (HUN) met Laura Chauvelot (FRA). With a loss of only 2 points, the medal went to the Hungarian world record holder, finishing with a clear 6:0 against her French rival. In the gold medal match, Valentina Mrnjavčić Pereglin (CRO) met with Ludivine Jacob (FRA). Scoring 30, 30 and 29 brought her a 6:0 victory, the gold medal and the small crystal globe for the World Cup Final winner.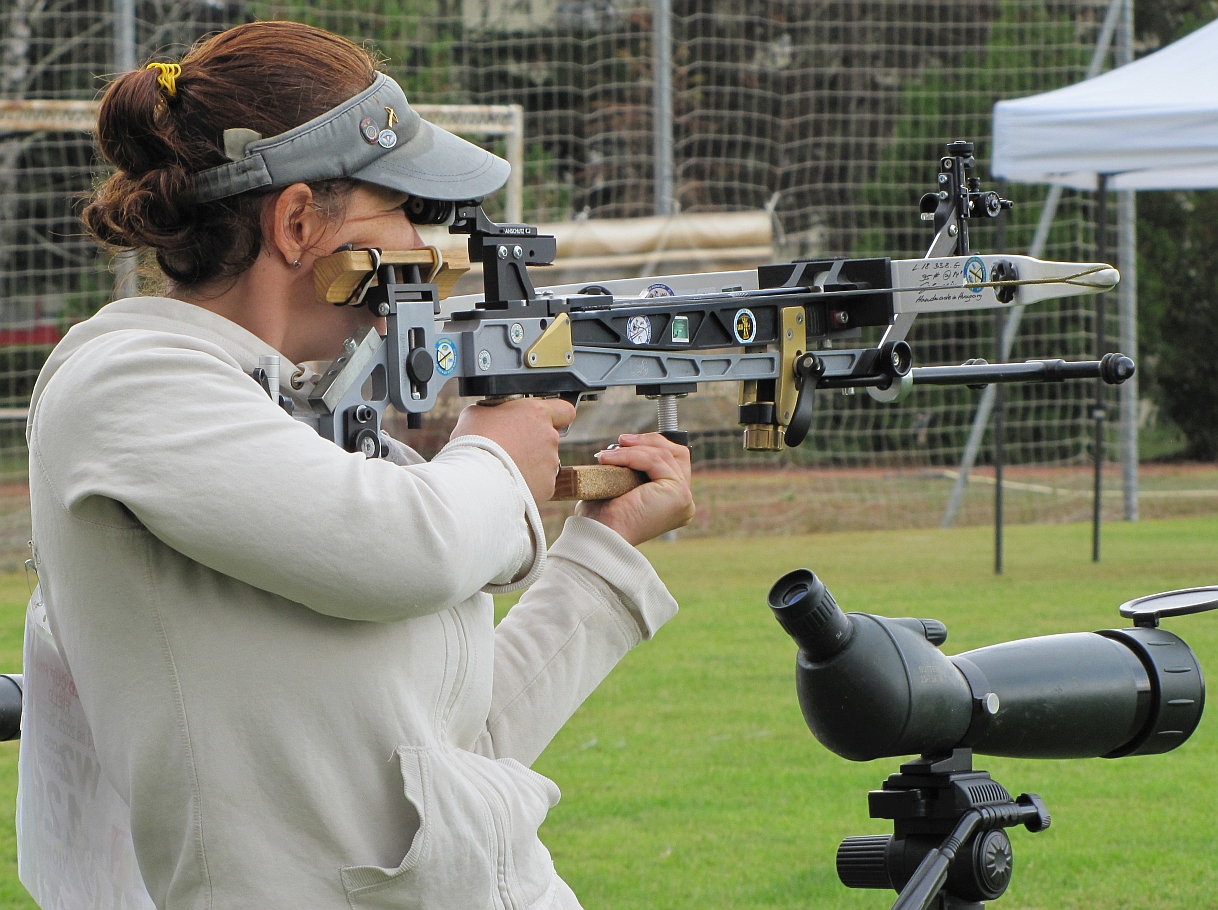 In the category of men, the pairing for bronze was a French duel and for the gold/silver a Croatian one. In the bronze medal match, Jean-Michel Brulet met with Hugo Andre. After an initial 2:2, Jean-Michel continued with 30, 30 and this lossless finish made him the bronze medal winner.
The gold medal match offered the spectators on the field a dramatic fight. Andrej Krstinić, paired against the acting Match Play world champion Martin Oborovečki, took the lead in the second end, after the first one ended with a 30/30 draw. Next end, next draw, this time a 29/29. In the fouth end, Martin was able to close up to 4:4, and the fifth end, again a draw (28/28), set the point score to a 5:5 which means a one-bolt shoot-off. Both shooters scored a 10, so that the measurement tape was the tool of final decision. Andrej's bolt was 15mm from the absolute center; Martin's 10mm mean that he earned, by this tiny difference, the gold medal and the small crystal globe.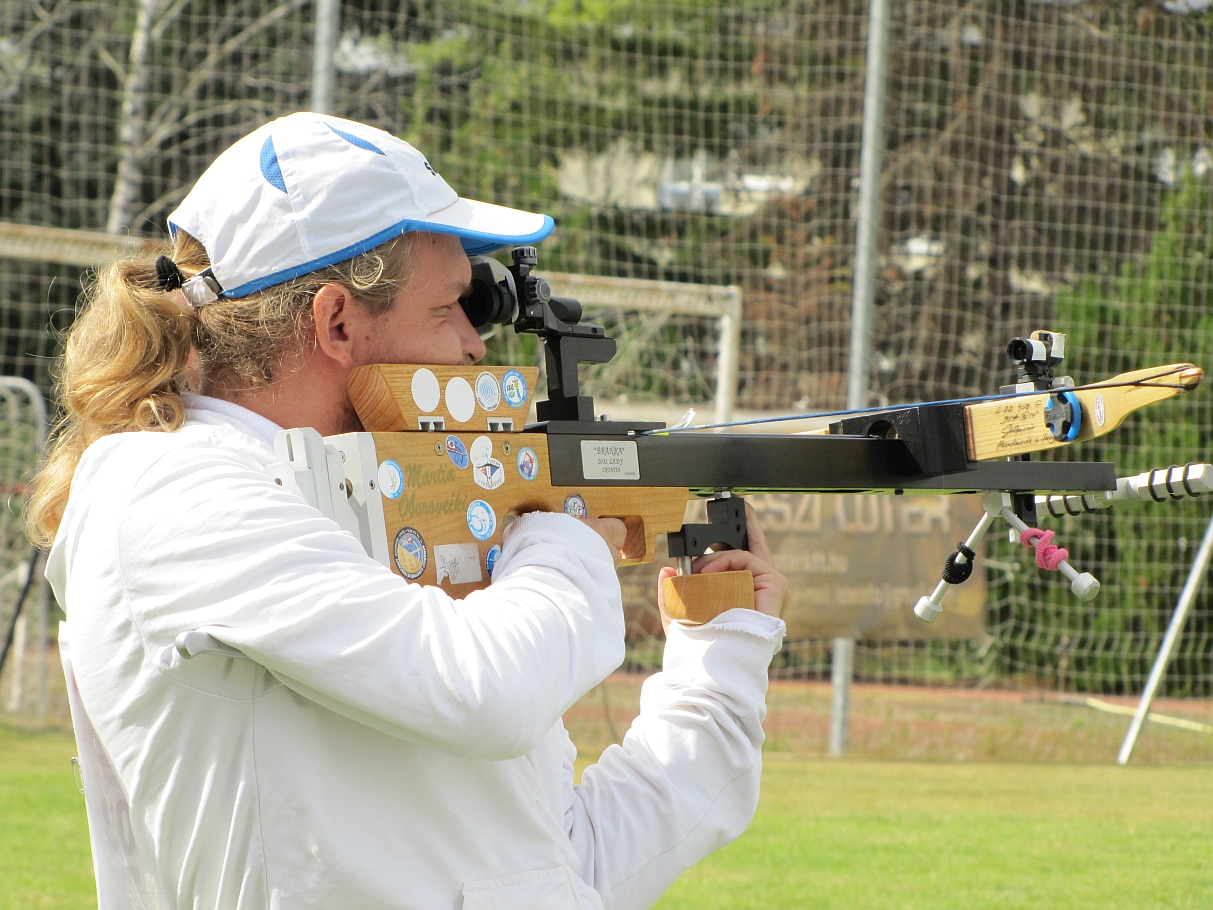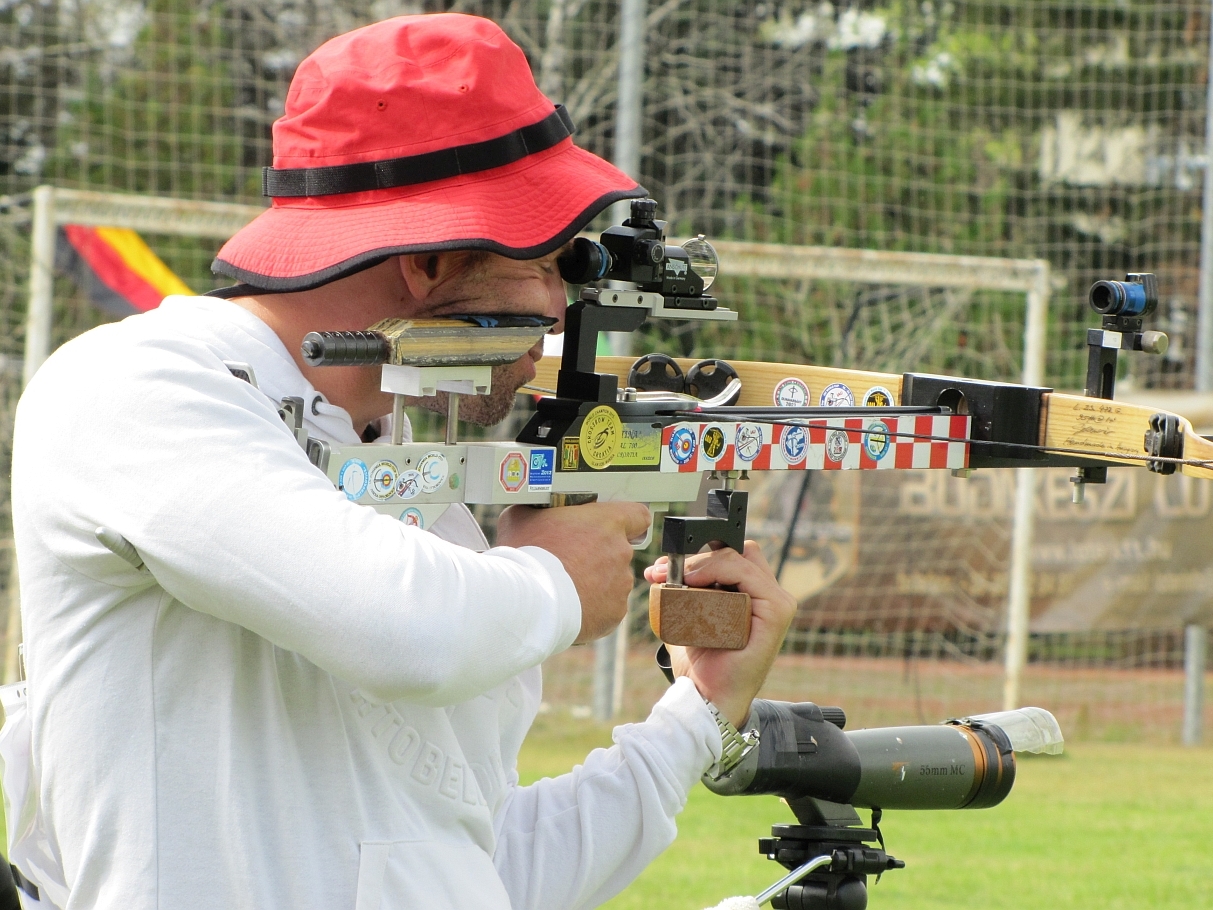 This ends up the 2023 season of competitions in the Field Division. For complete results, click here or check the Calendar.